24/7 Emergency Plumbers In Mooresville, NC
Plumbing issues don't always sleep through the night or pop up when they're convenient. Emergency water heater issues can lead to immense amounts of costly damage in your home or business at any time—day, night, or while you're on vacation. Our Emergency Plumbers at Lake Norman Plumbing have over 30+ years of experience responding to customers' emergency water heater situations with the utmost care. Don't let a leaky or broken water heater ruin your week, dream home or business. Contact the experts at Lake Norman Plumbing today!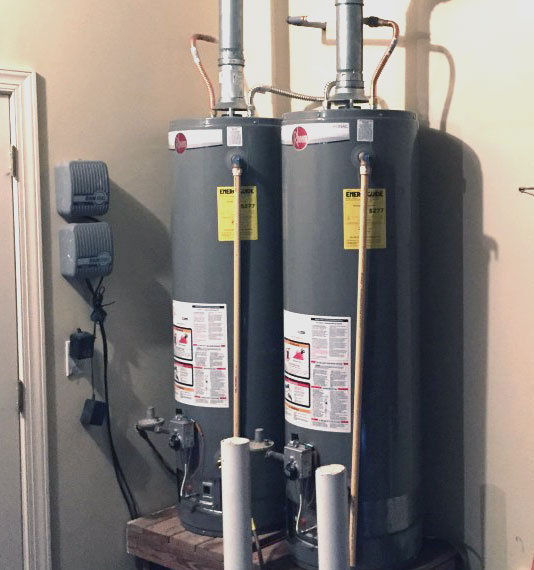 Rapid Response With Reliable Repairs from Emergency Plumbers Near You.
Whatever time of day you're experiencing a water heater emergency, our team of professionals is here to help. Water heater leaks can cause undue property damage and lead to larger issues like mold growth or rot in your home. Avoid structural damage and potential health risks to your family by contacting the experienced professionals at Lake Norman Plumbing right away. We can help you stop the damage and find a solution to your problem quickly.
Discover how we can help you with other services as well. With 30+ years of residential and commercial expertise, will provide plumbing solutions fit for any issue. Once we identify an issue and the source, we'll explain the problem and exactly how we will repair it. The most common plumbing services we deal with are:
Tank and tankless water heater replacements and installations
Gas leaks
Commercial water heater replacement
Water line repairs and replacements
Emergency Plumbing FAQs
What Are Common Household Plumbing Problems?
The most common issues homeowners encounter are low water pressure or running toilets. Thankfully, these issues don't typically require emergency assistance and can be easily fixed by contacting Lake Norman Plumbing.
What Do I Do If A Pipe Bursts?
The first thing you should do is immediately contact the experts at Lake Norman Plumbing. We'll walk you through the steps and help diagnose the issue until we can arrive to provide repairs.